How do I find my IMEI number?
Every phone or broadband device has a unique identification code called IMEI. It is a 15 digit number that you may need to identify your device for insurance purposes, to unlock your phone or to run a device check with CheckMEND.
There are several ways you can find your IMEI:
How do I find my IMEI on a mobile phone:
Enter *#06# into your call screen and it will pop up.
It may be on your phones original packaging (little tip if you have a new phone is to take a picture of the packaging and IMEI number before you throw it away).
It may be printed on the back of your phones hardware (it is in very small print).
You can also find it in your phone settings.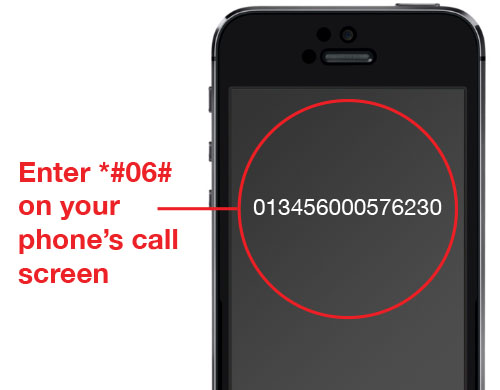 ---
How do I find an IMEI on my tablet or dongle/4G modem:
It may be printed on the tablet or underneath the tablet battery.
It may also be in the tablets settings.
On a dongle/4G modem it should be printed on the inside or on your mobile broadband dashboard.
---
How to check your device history with CheckMEND?
Once you have found the IMEI on your device you can then run a check on its background history so you can buy and sell mobile devices with confidence.
How does it work?
First obtain the device IMEI number.
To create a single device history report go to: checkmend.com/uk/consumer/report
For a small cost you will receive a global CheckMEND report.
It performs real-time device checks against billions of records.
Checks UK and global data for comprehensive results.
You receive a PDF CheckMEND report as proof of device check status.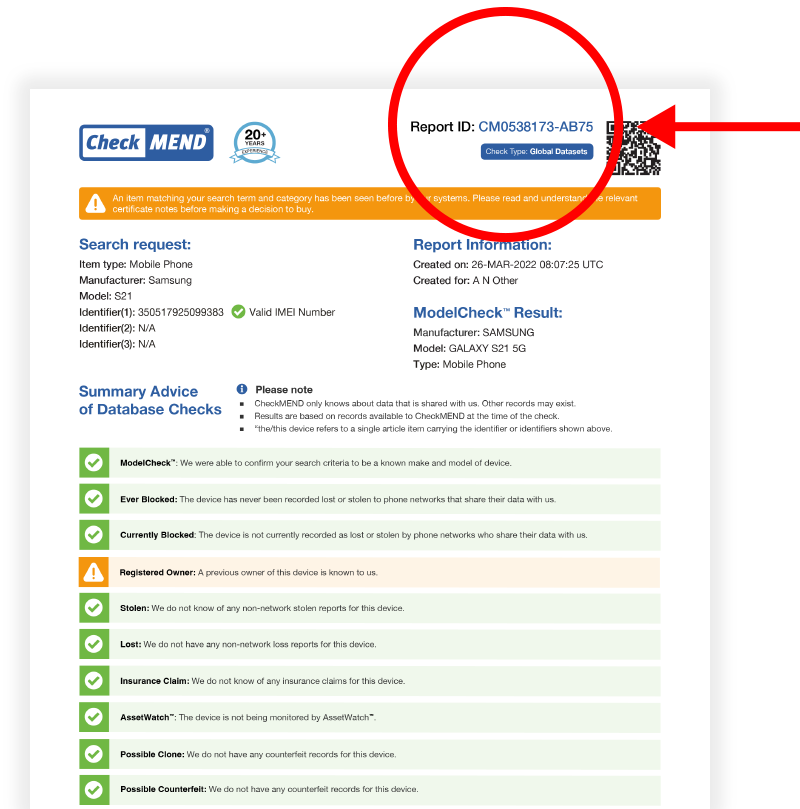 Benefits
Reports enhance listings on internet auction and classified sites.
Ask sellers to prove goods are legitimate by providing a CheckMEND report.
The report number found on the PDF you'll receive (as highlighted in the diagram) can be verified free on CheckMEND at anytime.
Don't risk it! CheckMEND it!
Check your device history now
Now you've located your IMEI, you are ready to do a device history check with CheckMEND.
Need multiple checks? Open a web account
If you're a trader or individual that makes frequent purchases of used electronics you'll benefit from opening an account with features including 7 day status change alerts, list of past checks, payment/invoice schedule, bulk checking facility, and great discounts when purchasing multiple credits.
Looking for contract pricing?
If your business has high volumes, multiple locations, requires systems (API) integration, or other needs then our contracted solutions are for you.