CheckMEND news
CheckMEND is the world's largest online searchable database of stolen possessions and blocked mobile phones. For recent news please see the articles below or visit the Recipero CheckMEND blog ».
If you have any queries or require press information please contact us »
Recipero Partners with CCA to Help Carriers Identify and Prevent Trade of Stolen Devices
(28 January 2015)
Denver, CO. – January 28, 2015 – Today, Recipero announced a strategic partnership with Competitive Carriers Association to help prevent the trade and sale of stolen consumer electronics, including smartphones.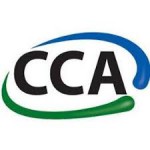 Recipero CheckMEND is the most complete international listing of lost and stolen mobile devices available, comprised of data from major wireless carriers and law-enforcement entities globally. Using the CheckMEND tool, CCA members will have the ability to identify lost or stolen devices and prevent these devices from entering the carrier's buyback programs.
In addition, CCA can help eliminate trafficking in stolen mobile devices in the U.S. and abroad by submitting the respective identification numbers of all devices that have been reported as lost or stolen into Recipero's CheckMEND database. The CheckMEND database can also be used by consumers and law-enforcement agencies to verify that a pre-owned CCA member smartphone has not been reported lost or stolen
Consumer safety is a priority for our members, and I am delighted that CCA and Recipero have formed a strategic partnership to help preserve the safety of our members' customers
said CCA President & CEO Steven K. Berry.
Giving carriers the tools they need to identify stolen or lost devices will certainly help protect their customers and build loyalty, while at the same time proactively reduce mobile-device theft and the sale of stolen smartphones in the U.S. and abroad. The CCA/Recipero effort is a practical, common-sense business solution to solve a real problem for consumers.
Mark Harman, CEO of Recipero said:
CCA's collaboration with Recipero marks a significant step in helping the industry address cellphone crime. The availability of CCA members lost and stolen device data alongside our existing datasets reinforces Recipero's reputation for delivering solutions that aim to help socially whilst providing clear commercial benefits.
About Recipero
Recipero is trusted by thousands of clients and data providers to securely aggregate, analyze and interrogate data. Forming part of millions of decision-making processes and transactions every month, Recipero's device-led data and intelligence solutions are provided online, in real-time, and are used globally by law enforcement, wireless carriers, insurers, recyclers, retailers and consumers. Learn more and visit Recipero at: www.recipero.com
Buyer beware – Use CheckMEND and buy with confidence
(11 December 2014)
This story in the Telegraph is typical of the type of issue we see consumers and traders encounter each day.
Our advice when considering the purchase of a secondhand mobile device regardless of whether it is via online auction sites like eBay or a bricks an mortar shop, is to check its history with www.CheckMEND.com which provides the most comprehensive check available.
CheckMEND is part of the Recipero Crime Reduction Ecosystem that has been developed over the past 15 years in partnership with Police, Retailers, Networks, Insurers, and the Public delivering tangible crime reduction benefits throughout the industry.
Visit CheckMEND: www.checkmend.com
Learn more about Recipero: www.recipero.com
FCC issue clear, focused, actionable guidance to tackle phone crime
(08 December 2014)
At the FCC's Technical Advisory Committee meeting on December 4th (FCC video – view from 39 minutes) Chairman Wheeler shared what he will be asking industry to do to reduce levels of mobile device theft.
Ensure that the lock/erase/restore functionalities built into many phones today is enabled by default.
This is important progress for consumers, many of whom choose not to enable such mechanisms. In future it is hoped they will have to actively choose to disable them. Consumer choice will not be restricted – but they will be protected by default. In the area of theft from consumers, such functionality is having an effect already. Changing the default configuration will ensure more consumers are protected.
Secure the unique device identifiers by ensuring they cannot be changed.
This is absolutely crucial to both the good operation of cellular networks and in the fight against crime. The practice of reprogramming is already outlawed in several countries but enforcement is virtually impossible. Making identifiers immutable at a hardware level will make circumvention uneconomical for criminals. At the same time it will ensure that existing tools such as cross-operator blocking continue to effectively contribute to the fight against device crime.
Improve use of data to stop the resale of stolen devices.
This request has three components and is the most significant recommendation. Data sharing is already used to reduce wider crimes involving corporate theft and contract fraud that blocking or 'kill switch' functions do not address but there are gaps that need to be addressed.
Some existing databases are slow and cumbersome
Industry needs to use the "best of breed" databases to share information.
Current systems have limitations at odds with the fast-paced world of wireless. It is clear that there is no technological barrier to having real-time data sharing between networks, law enforcement and traders. In Malaysia the Communications and Multimedia Commission has successfully implemented and will soon launch real-time blocking and information sharing between networks and other parties. The attentions of the FCC in this area should raise awareness with industry.
Industry must support law enforcement agencies in its actions
The Chairman sets the challenge "There must be an app for that!" Well, there is, of course, and it can be accessed by law enforcement officers from any smartphone, tablet or web browser at www.nmpr.com. This web application brings together databases old and new in one place that officers can use very simply. The global NMPR is used by over 80,000 police officers and staff in the UK and 75 agencies in the US are currently trialing its use. We anticipate that the FCC's attention in this area will encourage all law enforcement agencies to explore this powerful tool.
Industry must take steps to verify that a device is not stolen when it is offered to them in trade
Some industry leaders including Sprint, Gamestop and Gazelle adopted such practices up to two years ago. They recognized that simply checking whether a phone is blocked by another network is not enough. Less than 50% ¹ of phones that are not in the hands of the rightful owner are reported to networks. Those subject to insurance claims, corporate theft, supply chain leakage, contract and rental fraud account for a massive amount of thefts that do not result in network blocking or kill switch activation. These can only be addressed by both data sharing from industry and appropriate due-diligence at the point of trade.
The Chairman's requests to industry are clear, focused and actionable. The solutions to each challenge are available and cost effective. The wireless industry and law enforcement would do well to look closely at those solutions.
---
¹ As at 8th Dec 2014 US blocked phones accounts for 48.9% of the total US stolen phones that Recipero holds records of.
Links:
Carmarthenshire Police and retailers use Immobilise to combat property theft
(21 November 2014)
Carmarthenshire Police Neighbourhood Development Team and Carmarthenshire Community Safety Partnership are working together with retailers to get electrical items purchased in stores uploaded onto www.immobilise.com at the point of purchase.
Starting on Wednesday December 3rd, retailers will give customers the opportunity to register their new electrical and valuable items recorded and uploaded onto the national property registration site for FREE.
Registration forms for www.immobilise.com accounts will be completed within the store with customers before being put online by Dyfed Powys Police officers. Once registered with an account the owners will then have the opportunity to add further property onto that account.
The online Immobilise property registration system used by all UK police forces via the NMPR, and second hand traders via CheckMEND to check whether property that is recovered or offered for sale they come in contact with is stolen. If so it allows them to return it to the owners and also assists in bringing offenders to justice who are in possession of the property.
The scheme is being rolled out to tackle the issue of victims not being able to provide full details of their property when it is lost or stolen. In addition it is hoped it will assist the police in bring those responsible for stealing property and handling the property to justice.
PS78 Moore said:
Over the past few years we have adopted a very successful partnership with Carmarthenshire Community Safety and attended community events encouraging members of the public to take measures registering and securing their property. This has been reasonably successful, but by registering the property at the point of purchase it is hoped that even more people will benefit being signed up to www.immobilise.com.

We have currently rolled this initiative out for Cycles with Halfords in Llanelli and Carmarthen and are confident our decision to expand the initiative to the other retailers will benefit all in our commitment to prevent crime.
Links:
http://www.dyfed-powys.police.uk
More news at: